The summer is comming: festivals, tents, hammoks… In other words, it is travel time! It doesn't matter if we're talking about the little trips to the mountain you're having with your friends, or if you're going to a seaside resort or even visiting an exotical country, you must keep with you some essential things: the guitar so you can play at the campfire, the book so you can relax while drinking your cold mojito, and, obviously, your smile! And what makes us happier than a good book? Here's a top of books you must read if you love travelling!
Without Borders (Wanderlove #1)
For Annie London, a month in a Central American rainforest means handing out mosquito nets, giving medical aid, and teaching children about the birds and the bees. With any luck, it will also land her application in the "accepted" pile at a top tier medical school. But as soon as she steps off the plane, Annie realizes her bug spray, feeble Spanish, and medical supplies won't help her deal with her new feelings for Felipe—her best friend's older brother, who's much hotter than she remembers, and who also happens to be the doctor in charge of the trip.

Gawking "volun-tourists" may keep his family's medical clinic afloat, but Dr. Felipe Gutierrez doesn't have to like them. Or the way they make snap judgments about his practice and the people he cares for. But when his old crush, Annie, shows up to volunteer, her killer curves and kind smile fan the embers of a flame Felipe didn't realize he'd been carrying. A flame that makes him question all his preconceived notions.

As ideas and cultures clash, Annie and Felipe must decide how far outside their comfort zones they are willing to go—both for their work and for one another.
The Rocks
Set against dramatic Mediterranean Sea views and lush olive groves, The Rocks opens with a confrontation and a secret: What was the mysterious, catastrophic event that drove two honeymooners apart so suddenly and absolutely in 1948 that they never spoke again despite living on the same island for sixty more years? And how did their history shape the Romeo and Juliet–like romance of their (unrelated) children decades later?

Centered around a popular seaside resort club and its community, The Rocks is a double love story that begins with a mystery, then moves backward in time, era by era, to unravel what really happened decades earlier.

Peter Nichols writes with a pervading, soulful wisdom and self-knowing humor, and captures perfectly this world of glamorous, complicated, misbehaving types with all their sophisticated flaws and genuine longing. The result is a bittersweet, intelligent, and romantic novel about how powerful the perceived truth can be—as a bond, and as a barrier—even if it's not really the whole story; and how one misunderstanding can echo irreparably through decades.
Wild: From Lost to Found on the Pacific Crest Trail
At twenty-two, Cheryl Strayed thought she had lost everything. In the wake of her mother's death, her family scattered and her own marriage was soon destroyed. Four years later, with nothing more to lose, she made the most impulsive decision of her life. With no experience or training, driven only by blind will, she would hike more than a thousand miles of the Pacific Crest Trail from the Mojave Desert through California and Oregon to Washington State — and she would do it alone.
Told with suspense and style, sparkling with warmth and humor, Wild powerfully captures the terrors and pleasures of one young woman forging ahead against all odds on a journey that maddened, strengthened, and ultimately healed her.
The Land of 10,000 Madonnas
Five teens backpack through Europe to fulfill the mysterious dying wish of their friend.

Jesse lives with his history professor dad in a house covered with postcards of images of the Madonna from all over the world. They're gotten used to this life: two motherless dudes living among thousands of Madonnas. But Jesse has a heart condition that will ultimately cut his life tragically short. Before he dies, he arranges a mysterious trip to Europe for his three cousins, his best friend, and his girlfriend to take after he passes away. It's a trip that will forever change the lives of these young teens and one that will help them come to terms with Jesse's death.
Full Moon over Noah's Ark: An Odyssey to Mount Ararat and Beyond
Acclaimed travel writer Rick Antonson sets his adventurous compass on Mount Ararat, exploring the region's long history, religious mysteries, and complex politics.

Mount Ararat is the most fabled mountain in the world. For millennia this massif in eastern Turkey has been rumored as the resting place of Noah's Ark following the Great Flood. But it also plays a significant role in the longstanding conflict between Turkey and Armenia.

Author Rick Antonson joined a five-member expedition to the mountain's nearly 17,000-foot summit, trekking alongside a contingent of Armenians, for whom Mount Ararat is the stolen symbol of their country. Antonson weaves vivid historical anecdote with unexpected travel vignettes, whether tracing earlier mountaineering attempts on the peak, recounting the genocide of Armenians and its unresolved debate, or depicting the Kurds' ambitions for their own nation's borders, which some say should include Mount Ararat.

What unfolds in Full Moon Over Noah's Ark is one man's odyssey, a tale told through many stories. Starting with the flooding of the Black Sea in 5600 BCE, through to the Epic of Gilgamesh and the contrasting narratives of the Great Flood known to followers of the Judaic, Christian and Islamic religions, Full Moon Over Noah's Ark takes readers along with Antonson through the shadows and broad landscapes of Turkey, Iraq, Iran and Armenia, shedding light on a troubled but fascinating area of the world.
Eat, Pray, Love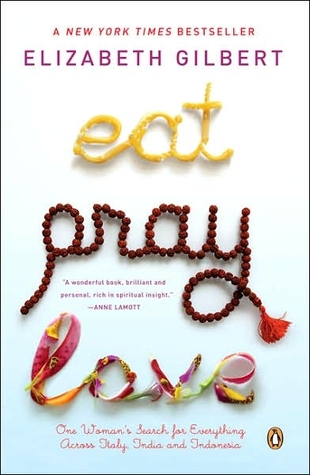 In her early thirties, Elizabeth Gilbert had everything a modern American woman was supposed to want–husband, country home, successful career–but instead of feeling happy and fulfilled, she felt consumed by panic and confusion. This wise and rapturous book is the story of how she left behind all these outward marks of success, and of what she found in their place. Following a divorce and a crushing depression, Gilbert set out to examine three different aspects of her nature, set against the backdrop of three different cultures: pleasure in Italy, devotion in India, and on the Indonesian island of Bali, a balance between worldly enjoyment and divine transcendence.
The Lost Girls: Three Friends. Four Continents. One Unconventional Detour Around the World.
by
Jennifer Baggett, Holly Corbett, Amanda Pressner
Jen, Holly, and Amanda are at a crossroads. They're feeling the pressure to hit certain milestones—scoring a big promotion, finding a soul mate, having 2.2 kids—before they reach their early thirties. When personal challenges force them to reevaluate their lives, they decide it's now or never to do something daring. Unable to gain perspective in fast-paced Manhattan, the three twentysomethings quit their coveted media jobs and leave behind their friends, boyfriends, and everything familiar to travel the globe. Dubbing themselves the Lost Girls, they embark on an epic yearlong search for inspiration and direction.

As they journey 60,000 miles across four continents and more than a dozen countries, Jen, Holly, and Amanda step far outside of their comfort zones, embracing every adventure and experience the world has to offer—shooting blowguns with Yagua elders in the Amazon, learning capoeira on the beaches of Brazil, volunteering with preteen girls at a school in rural Kenya, hiking with Hmong villagers in Vietnam, and driving through Australia in a psychedelic camper van. Along the way, the Lost Girls find not only themselves but also a lifelong friendship. Ultimately, theirs is a story of true sisterhood—a bond forged by sharing beds and backpacks, enduring exotic illnesses, fending off aggressive street vendors, trekking across rivers and over mountains, and standing by one another through heartaches, whirlwind romances, and everything in the world in between.

This candid and compelling memoir will speak to anyone who has ever felt the desire to spread her wings and discover the world with her best friends by her side.
Two Summers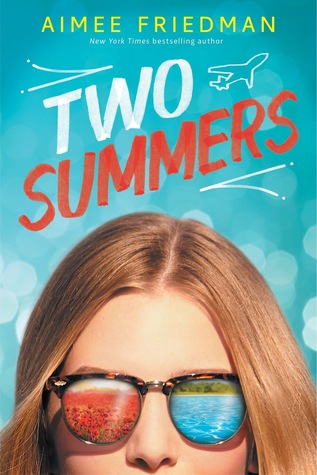 ONE SUMMER in the French countryside, among sun-kissed fields of lavender . . .

ANOTHER SUMMER in upstate New York, along familiar roads that lead to surprises . . .

When Summer Everett makes a split-second decision, her summer divides into two parallel worlds. In one, she travels to France, where she's dreamed of going: a land of chocolate croissants, handsome boys, and art museums. In the other, she remains home, in her ordinary suburb, where she expects her ordinary life to continue — but nothing is as it seems.

In both summers, she will fall in love and discover new sides of herself. What may break her, though, is a terrible family secret, one she can't hide from anywhere. In the end, it may just be the truth she needs the most.

From New York Times bestselling author Aimee Friedman comes an irresistible, inventive novel that takes readers around the world and back again, and asks us what matters more: the journey or the destination.
The Light Between Oceans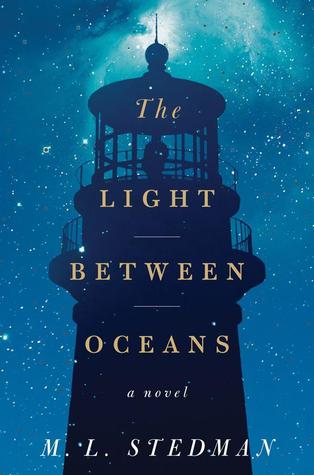 After four harrowing years on the Western Front, Tom Sherbourne returns to Australia and takes a job as the lighthouse keeper on Janus Rock, nearly half a day's journey from the coast. To this isolated island, where the supply boat comes once a season and shore leaves are granted every other year at best, Tom brings a young, bold, and loving wife, Isabel. Years later, after two miscarriages and one stillbirth, the grieving Isabel hears a baby's cries on the wind. A boat has washed up onshore carrying a dead man and a living baby.

Tom, whose records as a lighthouse keeper are meticulous and whose moral principles have withstood a horrific war, wants to report the man and infant immediately. But Isabel has taken the tiny baby to her breast. Against Tom's judgment, they claim her as their own and name her Lucy. When she is two, Tom and Isabel return to the mainland and are reminded that there are other people in the world. Their choice has devastated one of them.

M. L. Stedman's mesmerizing, beautifully written novel seduces us into accommodating Isabel's decision to keep this "gift from God." And we are swept into a story about extraordinarily compelling characters seeking to find their North Star in a world where there is no right answer, where justice for one person is another's tragic loss.

The Light Between Oceans is exquisite and unforgettable, a deeply moving novel.
The Motorcycle Diaries: Notes on a Latin American Journey
by
Ernesto Che Guevara, Aleida Guevara March
This wildly exciting travel diary will have you hitting the road in no time. Get ready to explore the world of a young Che Guevara among some of the most beautiful landscapes you can imagine. It's a pretty cool movie, too.